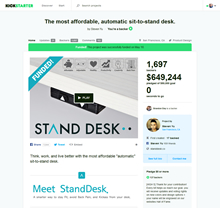 Kickstarter is looking for a VP of community and it looks like a wonderful opportunity. Real community work in a challenging, but rewarding atmosphere.
What really caught my eye was this: "The VP of community is responsible for three key areas of our operations: Community Support, Community Engagement, and Integrity."
An Integrity team that reports to the VP of community. I've never seen that before, but I love it, and it works. Especially for Kickstarter.