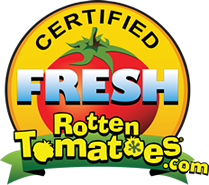 Back in October, movie ticket seller Fandango was caught manipulating the star ratings on their website in a dishonest, misleading way. Users rate movies on the service, through a 5 star scale, and an average rating is then displayed to illustrate the sentiment of the average moviegoer. The average rating is always rounded to a half-star.
FiveThirtyEight's Walt Hickey crunched the numbers and found that, when this rounding occurred, Fandango was always rounding up. A movie rated 4.6 or 4.7 would become a 5, not a 4.5. In 38 cases (out of 437 movies), a rating was actually bumped a full half star or more. In other words, a 4.5 becoming a 5.
Suffice to say, this story gained a lot of traction and it has certainly impacted how people view Fandango and even online movie ratings in general. Fandango blamed technical glitches, and it appears that they have fixed the problem.
Read More