Posted by Patrick on October 27th, 2011 in
Thinking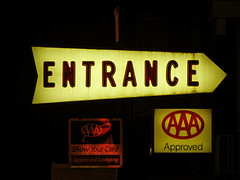 photo
credit:
Ross Griff
In my last article, I talked about the Community Manager job title and how it can mean a lot of different things to different people. I'd like to continue that discussion today by reflecting on another trend that I have noticed.
I am hearing about companies that have training programs for community managers – and many of them. They hire people, put them through a training program and, bam, you have a community manager. This seems to be in contrast to how many other management type positions are handled.
For example, you don't really hear of companies hiring dozens of marketing managers and running them through "marketing manager training." There are basic skills and expertise that are expected to apply for the role – the companies don't train them in those basic skills.
Read More