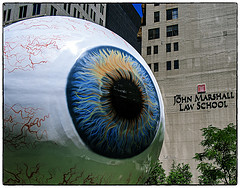 photo
credit:
swanksalot
It's natural that members of the community that you manage may want to interact with you on other social sites. Facebook is an easy example here, because of its massive userbase and because many profiles are private. But, certainly, other similarly structured platforms would apply just the same.
If your name is known to your members, as is commonly the case, then your profile may be a simple Google search away.
Should you accept and encourage friend requests? Or should you discourage and ignore them?
Read More