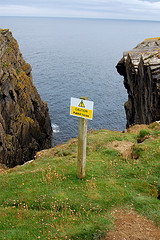 photo
credit:
Simon Blackley
Over at KarateForums.com, we have a simple post reporting system. As a logged in member, you click a button on a post and you can include an explanation of why you feel the post may be inappropriate.
We encourage members to report a post whenever they suspect one may need attention from a staff member. We don't want them to feel like they should only report a post if they feel 100% sure it is a violation. We want them to report anything that seems fishy and allow us to make the determination. There is no repercussion for filing a report that doesn't lead to action.
As we've built up a substantial collection of report data over several years, I thought it would be interesting to see what words pop up in reports most frequently, as that is an indicator of the things they report the most and that data can be used to improve.
Read More