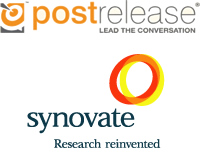 PostRelease, the forums-based advertising platform, and research company Synovate have released the results of a survey aimed at determining the influence of people who contribute to online forums, as opposed to those that do not. They polled 1,000 citizens aged 18 and older in the lower 48 United States from November 19 through 23.
They found that one in five Americans contribute to an online forum and that those that contribute to online forums are far more likely to help a friend or family member make a purchasing decision, recommend a specific product, post reviews and ratings online, share advice offline and online, share links about new products, take an active role in organizing an offline event and more. For the highlights and exact percentages, see the table below.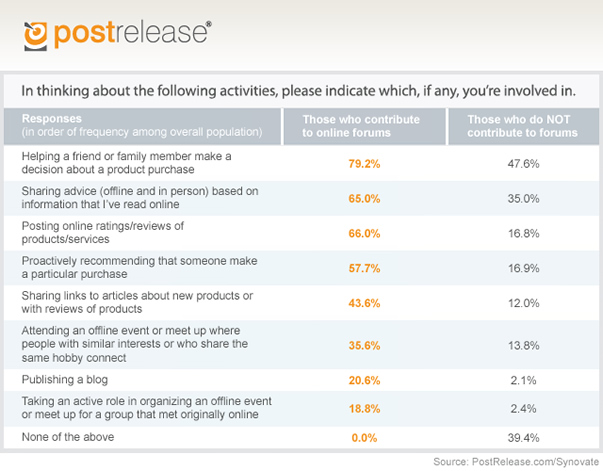 Personally, this doesn't surprise me at all. In fact, it makes a lot of sense and I'm sure there are some forums and online community people out there who see this as common sense. It's not a huge sample size, but it's nice to see a focus on forums and to have some numbers to point to for those of us who are not community people. I'm sure that this data can help some communities sell advertising, as well, which is a good thing.
Thank you to PostRelease and Synovate for conducting this survey.