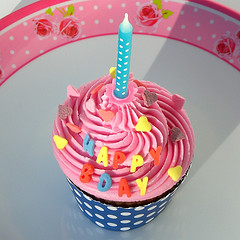 photo
credit:
seelensturm
It was three years ago today that I launched ManagingCommunities.com. Since then, it has become the primary vehicle through which I share community management information, as well as my related experiences and thoughts.
This is a space that I care deeply about. I have been directly managing online communities for more than 10 and 1/2 years now and I am thankful to have the opportunity to talk about the subject here.
In recognition of the milestone, I wanted to take a moment to thank you for reading this blog and to thank everyone who subscribes via RSS, e-mail, Facebook and Twitter.
Thank you to everyone who comments thoughtfully and shares the stories internally with their company and staff and publicly through social media.
It means a lot to me to see information that I share that is then shared my others and digested and considered.
Thank you for all of your support and kindness. I look forward to what's next.