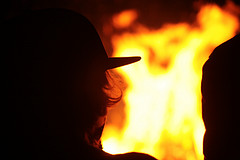 photo
credit:
downatthezoo
My good friend Stephan Segraves turned me on to a "story" about the United States Department of the Interior offering a salary of up to $115,000 to "run a Facebook page." A Google search will give you a taste of what is being said.
Chris Moody of the Daily Caller appears to have been been the kicking off point for most of the subsequent articles and coverage of this story. His article, "Uncle Sam shelling out big bucks for government jobs, GOP says time to cut," includes the following excerpts:
The Assistant Secretary for Indian Affairs needs someone to run the Facebook page for the Dept. of the Interior and they'll pay up to $115,000 a year. …

Republican policymakers looking for more ways to slash government spending think Uncle Sam is being mighty too loose when it comes to how he doles out the cash to his employees, and if the GOP has its way, the $115,000 taxpayer-funded Twitter gurus at the Dept. of the Interior could become a thing of the past. …

The parties are currently negotiating exactly what will be left in the final bill when it reaches the president's desk, but in this era of budget cuts, it could become increasingly difficult for federal agencies to justify six-figure salaries for Facebook posts.
The emphasis is mine and these three paragraphs represent how something gets heightened, twisted and spread. In the first paragraph, we're talking about how they need someone to "run the Facebook page" and how they will be paid "up to $115,000 a year."
In the second paragraph, it is heightened to "Twitter gurus" who will be paid "$115,000 a year" (period, there is no more "up to") and, finally, in the third paragraph, we've reached salaries that will be in the "six figures"  for "Facebook posts."
Unable to find the actual job description for this position, as it has been removed following the coverage, I asked Stephan and he told me that it had read more along the lines of managing the social media presence, which would be more than just Facebook and/or Twitter. If I take Mr. Moody at his word, the description also said "up to $115,000," rather than $115,000 or a range in the six figures.
The Ball Starts Rolling
However, that certainly didn't stop people from running with it, and further twisting the story for political leverage and pageviews.
Kenric Ward, the Chief Political Correspondent for the Sunshine State News, wrote an article with this headline: "Federal Government is Hiring: Run Facebook Page for $115,000; Amid sour economy, Uncle Sam's payroll balloons with cake jobs." He quotes some job listings mentioned in the Daily Caller article and then says "it gets sillier," which he follows with a quote of the portion of the article about the supposed Facebook job.
Mr. Ward's article was copied and republished, in full, on the official website of Oklahoma senator Tom Coburn. So, at least one member of the senate apparently agrees that this is a "cake job."
Casey Hendrick's of "Blurb-O-Rama" writes that running a Facebook page is a job that that "can be done virtually automatically."
Veteran reporter John Stossel took this as an opportunity to say that there should not be a Bureau of Indian Affairs at all.
The official website of author, radio host and political commentator Laura Ingraham runs with this headline: "The government wants you… to get paid $115,000 to tweet."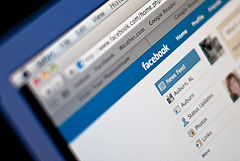 photo
credit:
Robert S. Donovan
One more headline, care of the Daily Paul: "Need a Job? Like Playing on Facebook at Work? Federal Agency Pays $115,000/Year to Run its Facebook Page."
And there is plenty more where that came from.
I'll skip the comments that some of these articles, and others, have received. This one Facebook post includes such choice words as: "they hire some idiot to work their Facebook page idiots," "this is what everyone is sick of" and "get rid OF ALL THOSE BOGUS JOBS!" And, of course, half the thread is people who think they are qualified for the job. Where can they apply?
Here's the summary: anyone can run a Facebook page, anyone can manage a government bureau's social media presence. It doesn't take any particular noteworthy skills, it is not a professional role that requires any sort of specialized education and traits. And, as such, $115,000 for this sort of job in Washington DC, is far too much.
Online Community is a Profession?
The reality is that online community is a profession. Social media management is a profession. It is a profession that demands certain skills, one where experience is important and, like any other position, compensation is allotted comparatively.
What seems to get lost in all of the efforts to write a link baiting headline or be politically charged is that the position is more than what these people let on and the position was also "up to $115,000," rather than simply $115,000. I feel this is important because there is a  common phrase that is applicable: commensurate with experience. The idea that more qualified candidates will be paid more than lesser qualified ones.
Another key point here is cost of living. In 2010, Kiplinger ranked the Washington/Arlington/Alexandria area as the fifth most expensive metro area to live in, in the United States, out of 367 separate areas. In other words, unless you are moving from the New York/Northern New Jersey/Long Island area, Honolulu, the San Jose/Sunnyvale/Santa Clara area or Los Angeles/Long Beach/Santa Ana area, you will need to earn more in Washington DC than your last job, to simply maintain your standard of life.
For example, $115,000 in Washington DC, according to CNNMoney.com, is comparable to $75,378 in Topeka, Kansas, $80,639 in Raleigh, North Carolina or $79,653 in Jackson, Mississippi. Things cost more in Washington DC – substantially more.
I've been managing online communities for 11 years. I authored the book "Managing Online Forums" and speak at conferences and events around the country on the topic. I am a veteran and (I would like to think) a respected professional in this space. There are compensation studies that chronicle the salary someone in the higher parts of this profession should receive. And it's certainly above $115,000.
I don't mean to talk about $115,000 like it is peanuts. It is not. It is a good amount of money and an above average amount of money for the profession. I totally respect that. But, when you consider the cost of living, $115,000 in Washington DC for this sort of role is not highly or well paid. It is certainly not overpaying. And, once again, it is "up to" that amount – that is the absolute highest that will be offered for the role.
I don't want to get too sidetracked on the money because the main issue I take, with these articles, isn't the money. It is the lack of information and expertise than these writers and commentators have, and the fact that, instead of understanding that lack of information and seeking more, they portray their lack of information and knowledge as actual knowledge and information that allows them to (incorrectly) make claims about what someone in such a position does, the value of that person and the diversity of the skillset that is required.
So, let me be clear. Running an online community, being in charge of social media for a decent sized (or larger) organization, is an actual, skilled profession (if you wish to do it well). It is not something everyone can do. It is not something anyone with a communications degree or a marketing degree can do. It is not an entry level job, it is not an intern level position and your experience running your personal Facebook page or a couple of other random Facebook pages is not enough to consider yourself an experienced professional.
Running a government owned Facebook page, for example, is also different from running the Facebook page for a mom and pop. It adds a host of additional complexities and legalities that most people would not be able to properly manage without getting in trouble.
I am not qualified to be a doctor. I am not qualified to be an attorney. I am not qualified to manage a restaurant. I am not qualified to run a supermarket. I am not qualified to install heating and air units. I am not qualified to build a house. I am not qualified to be a professional basketball player. I am not qualified to be a professional guitar player.
Some of these things I could learn, and have the aptitude to learn. Some I could not. And that is the point. You can learn to do this well, you can gain experience – but you have to actually do that and have the right type of traits. Most people are lacking one or both of these. It is a specialized role and an important one.
Does This Bureau Need This Person? I Don't Know
If you want to argue that maybe this bureau shouldn't have a need for this role and that it is not the best use of funding, I'm OK with that. They could easily run a very simple Facebook page, with no comments, and make only extremely limited use of social media and not need someone like this. Some people will see participation in social media and access to information through social media as a valuable thing – some will not. I have no problem with that point.
If you want to argue that, perhaps, government jobs should not pay competitively, that they should offer mediocre or low pay, given our economic climate, that is also fine. Due to that, the quality of the talent that works for the government will be lower, but that could be viewed as a worthwhile trade off. I take no issue with that.
(As a reminder, this blog or the comments area is not the place for general political discussions, which I have carefully avoided in this post. Thank you).
However, what I take issue with is people, with an audience, who wish to act like online community is not a skilled profession, like any other skilled profession, that has higher or lower paying jobs commensurate with experience and what you bring to the table.
This is not "playing" on Facebook. This is not a "cake job." This is not something that can be done "virtually automatically." This is not getting "paid to tweet" or getting paid for "Facebook posts." This is a management role, that requires certain skills and personal traits.
Anyone can write. Anyone can host a radio show. Anyone can be a political commentator. Anyone can be a reporter. Anyone can host a TV show. Anyone can be a community or social media manager. Except, that's not really the case, is it?
People see others who make more than them and they think "hey, I could do that." But, most of them couldn't because they don't have the same experience that person has. They don't see the years that person spent climbing the ranks and building their name. They don't see the burden of the role, or the parts that weigh on you and put stress on you, just so that you can get to the portion you can enjoy and earn that paycheck. I would hope that people like Stossel and Ingraham could appreciate that.
They don't really understand what it takes, or what it means. They just think they can, but they can't. These roles require certain skills and traits. Some people offer more value than others. Anyone may be able to do it, but not just anyone can do it well.