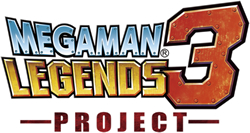 Speaking of listening to feedback from your customers online, storied video game developer and publisher Capcom has done more than just listen – they created an online community, the Devroom, where fans and aspiring game developers can help them develop "Mega Man Legends 3," the upcoming Nintendo 3DS game, the latest entry in one of the company's most important franchises.
Not only can community members participate in polls to help decide game features, character designs and more, but they can offer ideas and submit design and visual elements that will actually end up in the game. Not only are they running a community for North America, but they are also running a similar one in Japan.
Capcom's efforts were spotlighted in the June issue of Nintendo Power by Chris Hoffman, who discussed some of the submissions that were accepted and featured an interview with "Mega Man 3 Legends" producer Tatsuya Kitabayashi, Capcom community manager Joveth Gonzalez (who has since moved over to Zynga) and Devroom community liaison Greg Moore.
The idea for the community came from the company's desire to find a way to capitalize on some of the great ideas being offered online by people who did not work for the company – or even in the profession.
"We've entered an age where user-originated content has become prominent in all media and a big part of our lives, as we see exemplified with things like YouTube," Kitabayashi told Hoffman. "With so much high quality work being generated via these outlets, I feel that the line between pro and amateur is more blurred than ever before. This project began with the idea that we could harness some of these great ideas and talent coming out of the community and turn them into an interesting and fun game."
"This is something incredibly special that has never been done before for console games," Gonzalez said. "The ability to influence aspects of a game on a regular basis and to feel as invested as the game developers themselves is something that is rarely experienced. Gamers should definitely take the time to check out the Devroom and what we have to offer so that when they eventually get to play the game, they can say, 'Yeah, I helped make that' and maybe even see themselves in the game credits. This is truly a game by the fans and for the fans."
Using their forums, they have held a series of events, inviting member contributions. here are some highlights:
They also offer regular development updates, including screenshots of the unfinished game and other insights into the game and its characters, including interactive 3D models like the one of Aero.
The inspiration for my last article about listening to feedback was individuals who I have seen that have said that you shouldn't let feedback posted on online communities drive business decisions. This included people in creative industries, like video gaming, who have said that you should never let fans on online communities drive your content.
Devroom flies right in the face of those people – and it's a good thing. Their approach is a measured one. The community isn't developing the (whole) game or even really a majority of it. Game development is a complex process that involves much more than ideas. Take a look at the end credits for your favorite current generation games. They never end. It's like movie credits. Video games are movies and that line has blurred. These are serious projects, with serious money that need to reach their milestones.
That doesn't mean that the community cannot help and make the game better, though, and Capcom is wise in how they are harnessing the community. First, often times, when they are asking for help making a decision, they are presenting finished, or relatively finished options to choose from. It's not, "we need this, what should we do?" It's "we need this, here are 5 options – what is the best one?" This helps define scope and avoids stagnation due to everyone suggesting a unique idea.
But, if they were just to do that alone, and not allow community members to contribute unique ideas, it wouldn't be the same. It wouldn't feel as good or be as impactful. So, they have also opened up to unique ideas or submitted character designs. People are creating things from scratch and submitting them for this game. People are voting and ideas are being adopted. That is special. It's special for fans and it's special for designers and prospective game developers.
"Showing people the game in its unfinished state is the fundamental stance of this project, so we aren't really concerned about it," said Kitabayashi when asked about the risk of showing off an unfinished game early on in the development. "On the contrary, by having fans take part in the project this early in its production, we're aiming to draw a clear distinction from past projects where basic designs have been recruited from users to make them feel like they had some involvement in games that we already nearly complete."
It'll be interesting to see how successful the game is, but regardless of sales, I think that the Devroom is a great model for creative companies to follow. It won't work for every project. There are certain projects where some mystique and secrecy can be valuable. But, there are times where opening it up in this manner will lead to a better product and a more excited community and customer base.
By not only listening, but engaging with community voices, Capcom is growing their community. Not just the Devroom community, not just the Mega Man community, but the Capcom community and they are inviting fans to become invested in this game. If done well, this creates a game that many fans will be proud of – proud of the say they had, no matter how small or large – and I believe that is a game they will go out and buy.