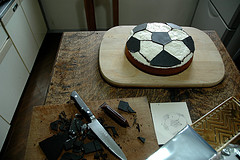 photo
credit:
Lance Shields
I recently had someone who wanted to post nude images in a thread on PhotoshopForums.com. When they learned they couldn't, they made a sarcastic comment about how I was afraid that "little Billy" might see the images.
This isn't the first time I've heard something like this, basically suggesting that because I didn't allow nudity, profanity or something else along those lines, I was being a "soccer mom" or prude, or I was making a moral judgement of them.
It's odd how people judge things or think they know something, when there may be much more to the issue than appears at first glance. Sometimes because they don't like that they can't do something.
Read More