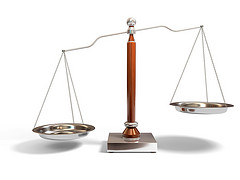 photo
credit:
winnifredxoxo
As we put together "Monetizing Online Forums," we focused on identifying all of the potentially appropriate ways that you can monetize an online forum.
I think that a lot of people who run an online forum and want to monetize it aren't fully aware of the options that exist. There is a lot more out there than just banners and display ads. I mean, those things can be great, but you don't have to use them. If you do the research, you'll find so much more.
In this post, I am going to walk through them. If you want to go into detail on any of these methods, learn who they are right for and how to integrate them in the right way, the book has all of those details.
Display Advertising
This is your typical type of banner advertisement. There are several popular, commonly accepted sizes. You can sell them on a flat rate or charge by impressions, clicks or actions. You can work with advertising networks that sell ads for you or sell directly to maximize your revenue. This is a very mature medium, which means that there are a lot of companies that offer services related to display advertising and can help you do more. There are ad networks dedicated to specific topics, ad servers to work with all of the different ads that you want to display and optimization companies that focus on serving the highest paying ad for each impression.
In-Text Monetization
Your forums have a lot of text and that can offer you a great opportunity to monetize. You are either looking at cost-per-click (CPC) based advertising or affiliate links. With the CPC ads, an in-text solutions provider will identify words or phrases in content and then try to link it to a relevant ad. With affiliate links, it is more product focused and the service can identify new links or simply ensure that you receive credit for the links that your members are already posting. For instance, if a member posts a link to Amazon.com on your forums, by default you don't receive any credit for sales generated through it. That is where a service like Skimlinks can help.
Classified and Thread Based Advertising
When it comes to advertising, don't just think big: think small. People may have something they want to share, sell or promote, but it isn't worth buying a banner ad for. Instead, you can offer them a moderated advertising area where you charge per thread and provide paid extras to bring attention to it. 99designs and Flippa are two of the greatest examples of this. You can also sell advertisement sticky threads and sponsored content.
Sponsored Brand Placement
Go beyond standard advertisements and offer more to organizations who want to support your community. This can include sponsored sections and brand specific forums, where representatives from the company participate. There are also sponsored or professional accounts and opportunities to organize product review campaigns and focus groups.
Affiliate Programs and CPA Networks
Affiliate programs and CPA networks usually pay you when an action of some sort of taken. Someone buys a product, fills out a form or clicks. There is virtually a limitless list of businesses that have affiliate programs. Some are huge, generic retailers. But, many are niche focused and, usually, some of them are companies that your community is already talking about. In addition to the typical manual links, there are great widgets and application programming interfaces (APIs) that you can tap into to have more custom integrations that can become a meaningful part of your website and offer value to your members.
Product Sales
Plenty of online forums try to sell branded merchandise by signing up with a print on demand shop. That's a good place to start, but you can go a lot farther. You can do your own print runs, leading to better prices and more profit. You can also sell other products that speak to a need that your community has.
Premium Memberships
Offering additional tiers of membership can be a win-win: it helps to financially support the community and members receive benefits for doing so. It may only be $3-$5 a month, but when you have a lot of people participating in the program, it can definitely add up. Micropayments for forum related extras would also fit in this category.
Mobile
Many forum administrators don't even consider mobile as a potential revenue generator. But, just as with the desktop experience, there are opportunities. Beyond selling your own ads, there are ad networks that work specifically with mobile. Though many affiliate programs do not accept mobile transactions, the coverage is getting better and more comprehensive every day. And then you have mobile application sales.
Monetizing Your Outposts
It is easy to forget that you can also monetize your presence on third party platforms, like Twitter, Facebook, YouTube, Tumblr and more. There are companies that specialize in those services and, with proper consideration, it can work well.
Crowdfunding and Donations
I lump these together because they are two specific areas that we didn't touch on, but that you may want to keep in mind. I have written previously about how communities can tap into crowdfunding platforms like Kickstarter. I don't really consider donations to be revenue generation. In fact, I think that a good reason that some forum owners look to monetize is simply to support their option and not have to ask (or beg, in the eyes of some – fair or not) for donations. But, for some forums, donations may be a good idea – especially those where there is a fear of outside influence or corporations.
Disclosure
It is worth mentioning that with different forms of monetization come different expectations (legal and moral) as far as how you should disclose your use. In general, the idea behind good monetization isn't to trick people. If you review a product and you will earn money from affiliate sales or if you are associated with the company in some way, those relationships should be disclosed in the review. But, disclosure is a tricky issue and there are a lot of details that you should be aware of. This is something we discuss in great detail in the book.
Variety is Awesome
As you were reading through this article, and as you individually read about each form of monetization, you may have had a variety of reactions. Such as:
"I would never do that!"
"That sounds like it would work well for me."
"My users wouldn't be happy with that."
"I think this is something that my audience would be accepting of."
If so, great. That's the idea. All of these ideas are good and can be ethically implemented – for the right person and the right audience. None of them is evil or bad. They are just different and those different options allow us to have choice. We can then decide what will work best for our audience. Most importantly, we can then experiment, make changes, and decide what methods are the most effective.