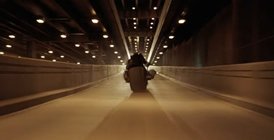 "Because he's the hero Gotham deserves, but not the one it needs right now. So, we'll hunt him, because he can take it. Because he's not our hero. He's a silent guardian. A watchful protector. A dark knight."
This statement concludes "The Dark Knight," the 2008 Batman movie directed by Christopher Nolan. It is uttered by Commissioner James Gordon, portrayed by actor Gary Oldman. I watched the film last night and, as I often do with things that I see and hear, pondered how it might apply to community managers.
When Gordon makes that statement, he's speaking to his son, who Batman had just saved from Two-Face, the evil alter ego of Harvey Dent, the former district attorney who the public views as Gotham's "white knight." After the younger Gordon is saved, Batman and Gordon briefly discuss the fall of Dent and how it means that the Joker – the film's primary villain – has won because he corrupted and made evil the seemingly incorruptible Dent.
Read More