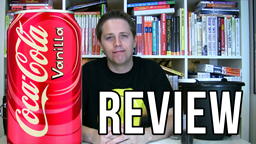 For more than 6 years, I have wanted to start a web video show focused on reviewing soda. I love soda and I am passionate about it. This summer, I finally acted on those aspirations when I launched Soda Tasting.
There are new episodes released 5 days a week and views to my videos are rising, slowly but surely. More importantly, I am having a blast doing it. So much fun. I'm interested to see where it can go. I have already released 60 episodes.
I believe that my community management experience aides me greatly in growing the show. In turn, certain things that have happened have made me think of strategies that relate to community management.
It's Fun to be New and Small
It has been a while since I did something new in a space I wasn't established in. I've never hosted a regularly released video show. I've done some podcasting with live video, but this is different. I don't have a YouTube following. I don't have a big audience of soda fans. This is new to me. So, there is a lot of work to be done if I want to establish myself.
In some ways, that is challenging. But in others, it is exciting. There are no expectations. There is no audience of people that feels entitled to what you have been and makes it difficult for you to change into what you want to be. I can try new things and be under less scrutiny.
Plus, smaller communities generally have to deal with less issues as far as spam and people being nasty. A friend of mine, after reading the comments on my videos on YouTube, remarked about how great and kind my comments were. Specifically, how they were unlike most comments on YouTube. That'll change if I get a bigger audience. Small communities have their benefits. While I have one, I am going to enjoy it for all that it's worth.
It's Great to Be Recognized by Someone Who Has a Bigger Audience
When you have that small audience, you don't expect many people to see your stuff. But when someone does, and they have an audience, it is really great. Though Soda Tasting is mostly about individual reviews, I also do other types of shows. One concept I came up with is blind tastings. So far, I have blind tasted pepper sodas and colas. After publishing the pepper soda episode, I was surprised to see that I was getting a lot of referral traffic from The Impulsive Buy, which is a product review site owned by Marvo. The reason for this traffic was that Marvo had highlighted my blind tasting in his Week in Reviews for October 27. I had never spoken to him before, but somehow he found me. He did the same for the cola episode in his December 1 Week in Reviews post.
Suffice to say, in large part due to Marvo, those two episodes are my most viewed (and it's not even close). I was really excited to be featured and very grateful to be recognized by a veteran reviewer with an audience. That he would share that audience with me meant a lot.
I have an established audience in other areas and, sometimes, I give attention to people who don't have as big of an audience and I share with them. It's a great thing to do and the experience with Marvo reminded me of how those people feel and how great it is to be able to shine a light on someone else who is working hard. Highlighting up and comers and "sharing your star," if you will, is one of the ways that established players in a given space stay relevant.
Small Pieces of Encourage Can Matter a Lot
It's funny how much one "like" on YouTube can mean to you. Just getting that 1 like, as opposed to having 0 likes, can really give you a lift and tell you that you are on the right track. One like, one quick comment where someone says they like what you are doing or it made them laugh – all of those small pieces of encouragement can help motivate you and tell you that there are people who, like you, are passionate about a topic.
On a forum, this is equivalent to telling someone that they made a great post (publicly or privately) or giving them a "like" or a "thanks," if you have that functionality. Especially in the early goings, it is great to know that someone cared enough to offer you some support.
If you'd like to check out an episode of Soda Tasting, here is the most recent one: