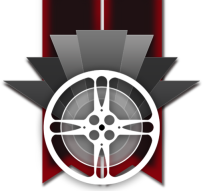 I've known Chris Bowyer for at least 14 years, which is as long as both of us have been managing online communities. Like many people, I found him thanks to forums. In 2000, he launched Movie Forums and he has run it ever since.
Movie Forums had the same design for a very long time and I knew this because I'd occasionally bump into it online. When I saw his announcement that he had launched a brand new design, it caught my eye because it is very challenging to redesign a forum that has had the same design for a very long time. I was impressed by the fact that the community was widely adopting and praising the design, which itself was quite nice. It's not easy to achieve this and I knew Chris was responsible.
After the new design was launched, I reached out to Chris to ask if he'd write a guest post here, walking us through his process. How did he achieve such a positive result? What did he do to involve the community? How did he reduce the shock of changing a design that the community had been used to for so long? Chris was kind enough to share the details.
Read More