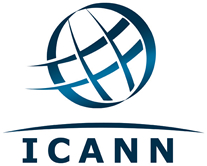 You will soon be able to own a yourname.community domain name, thanks to ICANN's New Generic Top-Level (gTLD) Domain Name Program.
In case some explanation is needed, ICANN is the organization responsible for the domain name system. A top-level domain (TLD) is what comes after the period in your web address. .com, .net, .org. These are all examples of top-level domains. The new gTLD program has been in the works for years, with applications initially opening in January of 2012.
During that period, many companies and organizations applied for gTLDs, for different reasons. For example, Amazon applied for .amazon. They also applied for .book, .movie, .author and many others. But .book and .movie both have multiple applicants, so Amazon will be one of several companies vying for them. Applications aren't cheap – $185,000 each – and that doesn't include the ongoing costs tied to maintenance and whatever goes into managing a TLD from the applicant's end.
I have been keeping an eye on this program, in the event that there were any names I was interested in. Registering one of these domain names will run you more than a .com, sometimes much more, so you can go broke buying them. So far, I have registered just one: patrick.today. But I have also been monitoring the releases for community related TLDs and there are a couple to keep in mind.
.community
.community has just entered the sunrise (for trademark holders looking to protect their marks) and pre-registration phases. This TLD had only one applicant, Donuts, who snapped up many different TLDs. The cost varies by registrar, but also by the perceived quality of the name. Some names are marked as premium and cost more.
My registrar, eNom, has a base cost of $26 plus a $10 application fee. Just because you apply for a name does not mean you will receive it. Others may apply for the name. If you do not receive it, the registration cost (for me, $26) will be refunded, but the application fee will not. Once .community enters general availability in June, there will be no application fee. To give you an idea of pricing, here is what the cost would be for me for various names:
fun.community (premium): $265
videogames.community: $26
pizza.community (premium): $81
exercise.community: $26
fitness.community (premium): $265
baking.community: $26
.forum
This is another one to keep on your radar. 3 different parties (including Donuts) applied for .forum. But it is not as far along as the .community extension. It is unclear when it will enter pre-registration or what the price will be.
Worth It?
Should you spend money on any of the new TLDs? It depends. Will they take off? There have been numerous high profile domain name launches that have illustrated that they likely won't be the domain of choice, but that doesn't mean there isn't value there. Generally speaking, setting yourself up with anything other than a .com tends to be the same as taking a step back because you have to force people to remember it.
Still, if you want to experiment, it could be interesting. Maybe domain names are really competitive in the space you want to enter and this can help you stand out. Perhaps you just want to secure a domain name relevant to your existing community and redirect it. If you are interested, now is a good time to try to secure that name.