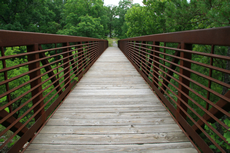 I recently asked what I could help you with. Brent Wilson of Whipp Media and Josh Barraza of The Exotic Pet Network both suggested that I discuss community member onboarding. Thank you for the response, Brent and Josh.
Onboarding has typically been used to describe the process of helping new employees at a company to pick up the skills and information they need to become solid contributors to an organization. Even though members aren't your employees – far from it – the Wikipedia page for onboarding is a really interesting place to start.
Take a look at the onboarding model adapted from Talya Bauer and Berrin Erdogan. Even though it is meant for new employees, one can see how it could be readily applicable to an online community. Drawing from that model and the Wikipedia page, let's walk through the conclusions that researchers have come to and how they apply to online communities.
Read More