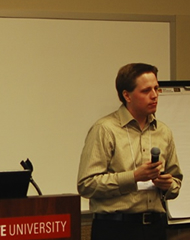 For a long time, I have been quietly working toward simplifying my life and cutting away most of my commitments. I was juggling so many things that it began to feel stifling. I wanted to do something else, but I couldn't. Now that I have successfully cleared my plate, I can talk about why I did it.
I wanted to open myself up to tackling my next big work. Whatever that may be. I have some ideas. Most of them involve some form of entrepreneurship. Writing a book, launching a start-up, etc.
But I am also really intrigued by the idea of joining a company. Over the years, I have been contacted about numerous opportunities, but I have always turned them down. I am at a point in my life where I am really hungry for change and a new challenge. I am more open to taking a role at a company than I have ever been before. If you have ever been interested in hiring me, now is a great time to get in touch.
Over at my personal site, I have written a detailed post discussing what I am looking for in a role.
I debated whether or not to talk about this here because most of my readers are fellow online community professionals, not people who would be in a position to hire me. But part of what I do here is share the path I'm on and, if I do take a job, I would require that my employer allow me to continue to write about the work that I do for them. Who knows, maybe you know someone who would be a great fit. In any case, I appreciate your patience and we'll return to more strategic thoughts on Thursday.
Thank you for reading and for your support.