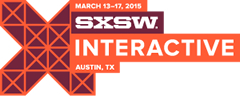 In a little over two weeks, I'll hop on a plane bound for Austin, Texas, on my way to South by Southwest Interactive. Are you making the trip?
It'll be my seventh year attending the conference – and I'm very happy to be speaking again this year. It's a really fun, interesting and challenging event to speak at.
I'm leading "How CNN and The New York Times Moderate Comments." Bassey Etim of The New York Times and David Williams from CNN will be joining me. Respectively, they lead comment moderation at those organizations. The basis for our talk is the interview I conducted with them and published here back in July.
Description of Our Session
Many regard the comment sections on mainstream media sites as an example of some of the worst discourse on the web. But it is slowly getting better, with CNN and The New York Times leading the charge at the highest levels of the media.
We're aiming for this to be more fireside chat than panel – a fun and informative conversation between community and moderation veterans. Collectively, we have more than 30 years of moderation experience.
CNN and The New York Times moderate comments at a volume that few can fathom, in an environment that is highly charged, in a space where people expect to say what is on their mind. Their approaches are very different, and each has found their own path to success.
Will You Be at SXSW?
The panel will be held on Saturday, March 14 at 12:30 PM local time in Salon 8 at the JW Marriott (110 East 2nd Street). I would love to see you there.
SXSW is a lot of fun (be sure to check out some of the comedy shows!). But even if you can't make the session, if you'll be in town and want to connect, please let me know. It's always fun to meet up with other community professionals.