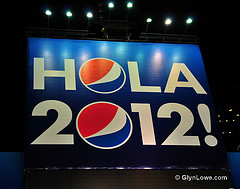 photo
credit:
Glyn Lowe Photos
Since this will be my last post of 2011, here at ManagingCommunities.com, I decided that we would take a look back at the 10 most read articles that were published here in the last 12 months.
It's always fun when something that I write resonates so well that people pass it on and share it with their coworkers and friends. Thank you to everyone who helped spread the word to make these articles popular.
What is the Best Forum Software? The Definitive Answer
The answer holds as true today as it did back at the start of March.
Only a Small Percentage of Your Customers Care Enough to Offer Feedback and You Should Listen
Of all of the things you can do to build your sales, caring is a very affordable option.
Read More