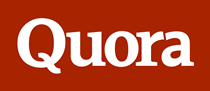 I'm on Quora and, despite the ironic questions about forums being dead, I think it is a pretty cool site.
Quora has been accessible to the public for about 2 and a half years now, so it isn't a new service any longer. Even so, I regularly see brand representatives who post low quality answers or answers that will be generally seen as spammy and not in the spirit of Quora. Worse yet, even when called on it, some defend the practice as legitimate.
There is a lot of value to be had on Quora for a brand, if you participate in an exemplary way, which is true for most platforms. But the part where people often drop the ball is when they fail to differentiate between different platforms. You can't expect to participate on one as you do on another. You can learn how each one works, and it usually isn't that complicated, but you have to actually take the time to learn (and care enough to do so).
Read More