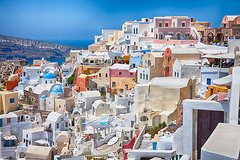 photo
credit:
Edward Dalmulder
More than a year ago, when I asked what topics that readers of this site would like me to cover, Nibor Narklife suggested that I write about brand interaction on forums and how they can be facilitated. Recently, I received an email from a different person asking for ideas on that subject, as well.
There can be great opportunities for brands to interact with your forums beyond standard ads, in a way that can be beneficial to the community as well. Obviously, some communities will be more receptive to these overtures than others. You, as the manager of the forums, will probably have an idea as to how your community might feel.
When it comes to monetization and to working with brands, experimentation is vital. If you don't experiment and try new things, you don't find out what works and what doesn't. You don't figure out how to maximize the revenue that you generate.
If your forums are right for this sort of integration, there is a good chance that brands are already being discussed. That could potentially clue you into some companies to reach out to once you decide what sort of brand integration you can offer. I want to highlight a few options that will hopefully help as you develop your own program.
Sponsored Posts
Sponsored posts are sort of like classified ads, except they often are not part of a specific sponsored section, but are sponsored content within a section that otherwise would not have that content. They are sometimes stuck to the top of a forum and highlighted in a special way. For this attention and exclusivity, you would charge more than an ad in a dedicated classified ad section.
A sponsored post can contain text, images, video embeds and more. You could look at it as a sort of full page ad. When a thread is first posted, it will be new and receive a burst of attention whereas, as it ages, it may be viewed less. For this reason, you may wish to offer a discount for renewals of sponsored posts, as long as the thread is not bumped or posted as a new one upon renewal.
Sponsored content should be clearly disclosed as such. You could include a line of text at the top and/or bottom of the post, saying that it it is an ad that has been paid for. Don't make it the smallest font possible. You could have a post prefix or suffix like "Ad:" or "(Advertisement)." You could associate sponsored posts with a certain forum icon. Or you could post all sponsored content from a designated account. At the very least, you need a line of text at the bottom of the post. But for greater clarity, I'd say to use a mix of the methods listed here.
Sponsored Sections and Brand Specific Forums
Moving up from sponsored posts, you can have sponsored sections and forums. These can provide a clear, acceptable way for brands to engage with your community members about issues relating to their company, without coming across as spammy or disruptive.
This isn't to say that brands should be discouraged from answering questions in sections they don't sponsor. But, in those sections, they are likely held to user guidelines that would discourage them from, say, starting a new thread to talk about their new product. That might violate your guidelines as advertising. This is the gap that a sponsored section could bridge.
In these sections, they can host discussions about new products, ask for feedback and share updates about their company with the community. You may want to create guidelines specifically for them on what they can and cannot share. For example, do you want them broadcasting press releases in their section? At the very least, you probably want to encourage them to get the most out of their section by engaging with people and creating interesting discussions around their company.
Another thing to think about and to make clear is what happens to the section, and posts within it, when the company no longer wishes to pay for it. They could be marked private or some or all of them could be left in public, either archived in a public forum or elsewhere.
When it comes to sponsored sections, you should secure long term commitments. 6 or 12 month terms should be sought. You don't want to add a new forum only to have to take it away in a month. That isn't good for your community and it isn't good for the sponsor.
Sponsored or Professional Membership Levels and Accounts
While you might give them some or all of the benefits you offer to premium members, a sponsored professional membership will have different, business focused benefits. This could include things like:
Special badge indicating they are a verified account or official brand representative
Ability to post advertisements in a dedicated section
Ability to add events to a community calendar
Placement on a list of sponsored accounts and/or brand representatives
Access to community related analytics, such as brand mentions
For an example of a program like this, take a look at the Web Hosting Talk Corporate membership. In addition to the account related extras, brands benefit from being identified by members as someone who supports the community that they enjoy. Of course, whether or not a member pays for an account, they should still follow your user guidelines. The aim of membership levels like this is to provide incentives without taking anything away from the members who don't pay.
Product Review Programs
One of the ways that a company can drive interest in a new product is to put it in the hands of passionate individuals in the target market who, if they like the product, will spread the word. Passionate individuals like the members of your community.
They could wait until some of those people find the product and buy it or, in advance of launch, they could identify some of those individuals and provide them with the product with the hope that they will review it. This is what a product review program can help with.
In developing such a program, you work as an intermediary between the brand and your members, to ensure that all parties are respected and that it is run in an ethical manner. You want products to go to active members. But, they do not need to be fans of the brand or advocates. A review from someone who was not an advocate can sometimes mean even more. Members can apply based on specific criteria and then you can help to facilitate the distribution of product to those members. It could be 10 members, dozens of members or hundreds based on the price of the product and the budget that the brand has.
Your biggest goal should be ensuring that your members honestly review the product, without fear of reprisal from anyone. Honesty is what you want – good or bad. If you fail at that, the program becomes suspect and you won't be successful. When reviews come in, you must make sure that your members disclose their involvement in the program.
These sorts of initiatives are beneficial for members because they get access to free products, sometimes before they are available to the wider public. They are beneficial for brands because their product gets promoted, they get exposure from the honest reviews and valuable feedback. Your pricing should scale based on the size of the program, how much time it takes to run and how many people are involved.
Focus Groups and Panels
Finally, we have focus groups and panels. There is a lot of money spent on surveys and research by companies looking to match the right questions with the right people. Your community has the right people for some of these companies and this represents a great opportunity for education. You have a brand requesting responses and members who participate in the surveys because they want to.
You should be compensated based on the exposure the brand receives, the time it takes for you to manage the program and the access to your members. Sometimes, participants are compensated, depending on their level of involvement and the number of participants. The Student Room is one community that does this.
Find Out More
In this post, I've provided a summary and some tips for methods of allowing brands into your forums. But, there is even more that you can do. To go deeper into these methods, please check out my book "Monetizing Online Forums," which you can download for free. There are sections dedicated to classified and thread based advertising (pages 49-53), sponsored brand placement (54-58) and premium memberships (74-78).
Lastly, I'd love to hear about how you have worked with brands in your forums, the programs you have devised, what has worked and what hasn't. Please let me know in the comments.