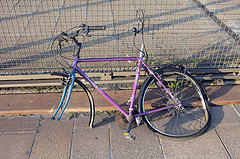 photo
credit:
jontintinjordan
Recently, a new member posted a request on one of my forums that violated our guidelines. Suffice to say, the request was inappropriate.
It was available for viewing for a few days. As soon as I saw it, I removed it and handled it appropriately.
A veteran member of the community had replied to the thread, remarking in disgust at the request. I went ahead and sent that member a private message to let them know that the thread had been removed and, more importantly, to encourage them to report posts of that nature to me, should they occur in the future.
Their response was one of surprise. They were surprised that I "let it go as long as it has." Let's review:
Read More