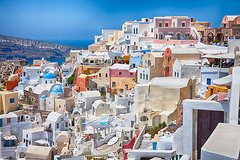 photo
credit:
Edward Dalmulder
More than a year ago, when I asked what topics that readers of this site would like me to cover, Nibor Narklife suggested that I write about brand interaction on forums and how they can be facilitated. Recently, I received an email from a different person asking for ideas on that subject, as well.
There can be great opportunities for brands to interact with your forums beyond standard ads, in a way that can be beneficial to the community as well. Obviously, some communities will be more receptive to these overtures than others. You, as the manager of the forums, will probably have an idea as to how your community might feel.
When it comes to monetization and to working with brands, experimentation is vital. If you don't experiment and try new things, you don't find out what works and what doesn't. You don't figure out how to maximize the revenue that you generate.
Read More